Vote for your Pink Floyd highlights of 2005!
Written by Matt
Friday, 02 December 2005
Our friends over at Floydstuff.com have just announced their second annual poll of Pink Floyd related items - your chance to vote for your favourite (and least favourite) things of 2005, whilst standing a chance of winning a nice prize. One of the questions enables you to vote for your favourite Floyd website... say no more!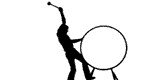 Floydstuff.com
The poll, which can be found here asks you for your responses to various questions, such as:
01. Favourite Floyd (related) release of 2005
02. Favourite Floyd (related) event of 2005
03. Favourite Floyd (related) fansite of 2005 (don't forget Brain Damage here!)
04. Floyd (related) disappointment of 2005
05. Floyd (related) wish for 2006

The Others
06. Favourite non Floyd artist of 2005
07. Favourite non Floyd release of 2005
Each entry gets put into a draw to win 50 Euros to be spent at Floydstuff.com! The wish for 2006 could be your chance to let the powers that be, know what you would like to see next year...
The results will be posted in the first week of 2006. This site came second in the favourite fansite section last year - with your help, it would be great to be challenging for the top spot again!
FloydStuff.com is an online mail order company specializing in Pink Floyd CDs, DVDs, Records, Memorabilia, and more, and has been running since 1997. Their catalogue runs to some 1,000 items!