Some of you will recall that Nick Mason had to postpone, for medical reasons, his trip to Germany to promote that country's translation of his book. The good news is that the revised Hamburg appearance has now been rescheduled and we have full details for you.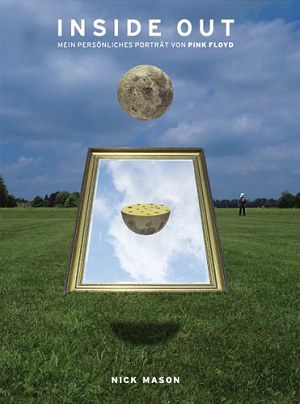 Nick Mason: Inside Out
German language edition
Nick will be signing copies of "Inside Out: Pink Floyd. Eine persönliche Geschichte von Nick Mason", and also undergoing an interview, at the Weiland bookstore in Hamburg (Ottenser Hauptstrasse 10) on 30th January at 8:45pm CET. Tickets for the event are now available at weiland.de at a cost of 10 euros each (8 euros for those who qualify for reductions).
The German edition was released in September by Rockbuch Verlag, and provides a full translation of the book into the language. All pictures and layout are as other editions.
Nick's original plans were to appear in Hamburg, Berlin and Köln (Cologne). We're sure that these other cities will also be rescheduled and confirmed shortly, and as soon as we have information on these we'll let you know.
Nick's book signing appearances are always very popular - so if you intend seeing him, please get your tickets soon to avoid disappointment. Please confirm times with the venue before setting out, as these sessions are subject to last minute change.
In the meantime, orders for the German version can be placed through this special link to Amazon Germany.
Our thanks to Thomas Pankow for the info!