We've had a lot of emails enquirying as to the well-being of Pink Floyd's keyboard player, Richard Wright. Many of you will recall that he missed the UK Music Hall Of Fame induction, as he was recovering from an eye operation (although Roger Waters jokingly denied this, stating that they were, in fact, living together in Rome!).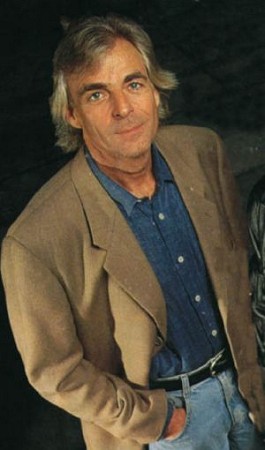 Richard Wright
We today heard that Richard's recovery has gone well - in fact, our source tells us that he was skiing this morning, so that just goes to show how well it has gone! Hopefully this news has set some minds at rest.
---
In other news, Pink Floyd have triumphed in a Polish radio poll. Radio 3 ("Trojka") have just broadcasted "Top Wszechczasow" ("Top Of All Times") where listeners vote for their ten favourite songs of all time. For the first time in the history of the poll Pink Floyd grabbed the number one spot, with another two songs in the top 10.
It was "Another Brick In The Wall" that made the top spot, beating "Brothers In Arms" by Dire Straits, "Stairway To Heaven" by Led Zeppelin, and "One" by U2, who were also vying for the position. Elsewhere, "Wish You Were Here" got to number 7, "High Hopes" reached number 10, "Hey You" reached number 23, "Shine On" got to number 25, "Comfortably Numb" to number 29, and finally, "Time" made it to number 43.
Our thanks to Marek Grzesiak for the info, which, from past feedback, quite a number of you are interested in.
---
Finally, things will no doubt quieten down for a short while, with the Christmas festivities and, for many people, holidays. News will therefore be patchy at times, with many companies effectively closing down until January, but we will keep providing all your Floydian requirements throughout. Amongst these will be any news that happens, along with some articles, reviews and other features that we've not had time to do over the last few, hectic months.
It just leaves us to wish all of you the compliments of the season, whether or not you celebrate Christmas. We hope you have enjoyed your visits to Brain Damage over the year, and look forward to providing plenty of good stuff for you in 2006.
So, Merry Christmas, Happy Holidays, Gesëende Kersfees, Feliz Navidad y Próspero Año Nuevo, Glædelig Jul, Zalig Kerstfeast, Joyeux Noel, Froehliche Weihnachten, Buone Feste Natalizie, IL-Milied It-tajjeb, and if not included here, whatever it is in your own language - have a great time from the Brain Damage team!