The Gerald Scarfe-designed poster for the movie of Pink Floyd's The Wall has become an iconic image, calling to mind Munch's "The Scream" - and thanks to those nice people over at Bob Geldof's official website, we've got an exclusive offer for you, which they are making available through our site!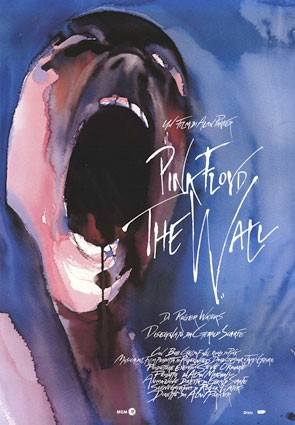 The Wall movie poster
They are in the process of preparing a special edition of just 500 copies of the poster, each of which will be individually signed by the architect of Live 8, and the star of the film (playing the "Pink" character) Bob Geldof himself.
The poster measures 680mm x 1000mm (27inches x 39inches), and will cost £30 plus shipping. Orders are being taken now, for despatch in March.
For your chance to own a piece of movie, rock, Pink Floyd and Bob Geldof history, place your order now through the merchandise section at www.BobGeldof.info or click on this direct link.