A new DVD has been announced, for release in the UK on 23rd January, which promises a close look at the career of former Pink Floyd frontman, Syd Barrett.
"Under Review", to be released on the Chrome Dreams label, promises "rare performance footage never before on DVD".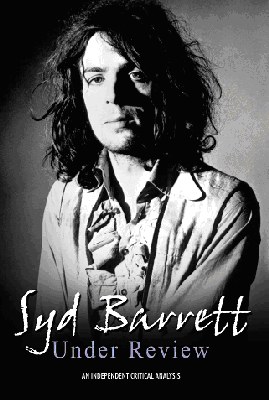 Syd Barrett - Under Review DVD
The hour-long documentary is said to be a mix of footage of Syd in performance, in the studio and live, along with commentary from contributors such as authors Chris Welch and David Parker, Uncut Magazine's features editor Nigel Williamson, journalist Malcolm Dome, and perhaps most interestingly, former Soft Machine bassist who backed Syd on Madcap Laughs, Hugh Hopper.
The documentary also offers promo films, interview footage with Syd and other Floyd members, TV clips and a number of other features.

Covering Syd Barrett's time with Pink Floyd as well as his solo years, the extras include the story behind the lost Barrett recordings, and the 'hardest Syd Barrett interactive quiz in the world ever'.
We're hoping to see a copy of this soon, so that we can report back on this title for you.

We'll let you know exactly what this DVD really offers, hopefully shortly.

In the meantime, advance orders are being taken over at Amazon UK and Amazon Germany.