Last week, Nick Mason visited Hamburg and Berlin as part of his ever growing world tour to promote his book, "Inside Out - A Personal History of Pink Floyd".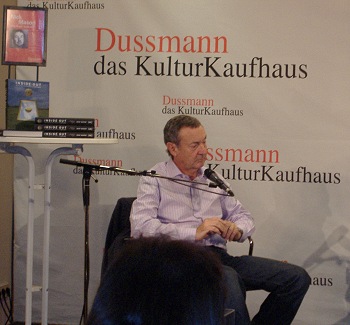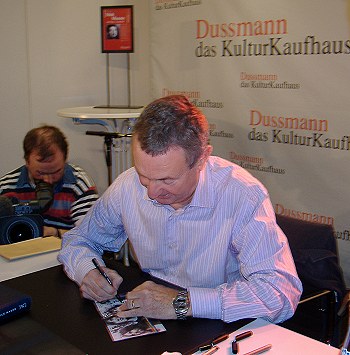 Nick Mason in Berlin
Pics thanks to Chris McKay
Whilst there, he took part in a few press interviews, and public presentations with signing sessions.

With thanks to Chris McKay, we have a couple of shots here of Nick in Berlin, where he was met by a large, appreciative bunch of Floyd fans.
Whilst in Germany, Nick undertook a couple of interesting interviews.

The first of these which was published is currently being translated for us, and we should have it for you in the next day or so. The other you can now read, as we have a full translation, thanks to Jens.
The interview, published in Die Welt, finds Nick covering some slightly different ground - including an amusing sequence looking at some of the more outlandish ideas for concerts that were never used.
These ranged from a giant crane that was in danger of crushing the band had it fallen over, to a super-powered projector which could never be powered down!
He also talks of flower power, the psychedelic sixties, and the Floyd's place in it all.

He also reiterates the circumstances that could result in another Live 8 type reunion performance. Visit our Nick Mason interview section to read it in full...