One of Britain's longer serving, and respected, broadcasters, David Jensen (born and raised in Canada) recently caught up with David Gilmour while he prepared for his current tour in a West London rehearsal studios. The interview was broadcast on Jensen's Saturday show on Capital Gold, and has now been made available on the radio station's website to listen to on demand.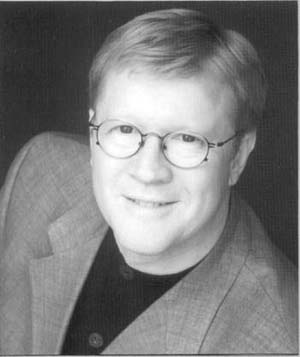 David Jensen
The interview has David talking in depth about his new album, On An Island, but also looks at other aspects of his life and career:
preparing for his tour, turning 60 and releasing his new album, 'On An Island' on his birthday

the pressures behind recording, releasing and promoting the album and the inspiration behind the song 'On An Island'

why he's releasing the album on vinyl, the influence of Pink Floyd's 'Division Bell' on his latest album, and collaborating with David Crosby, Graham Nash, Georgie Fame and Phil Manzanera

Live 8, reuniting with the other members of Pink Floyd at Live 8 and how rumours about the band performing again aren't true

his guitar collection, his favourite Stratocaster and his new track 'This Heaven'

his donations to charity, why he's moved to donate, his own charity work

how Pink Floyd and his solo work has influenced pop music and how Elvis and 'Heartbreak Hotel' first turned him on to music

how Hank Marvin has influenced his guitar playing, other musical influences, playing the saxophone, his touring band, playing the Royal Albert Hall

being the father to 8 children and their music taste, and flying his bi-plane

and, talks about life after the tour, reading the critics' reviews, married life and the album closer 'Where We Start'
The interview can be heard by visiting CapitalGold.com/davidjensen.
Our thanks to Capital Gold's Mario for contacting us with this info...