As Roger Waters' 2006 summer tour of Europe moves ever closer, we have a handful of updates for you today, including the confirmed band line-up, and details of ticketing for a couple of the shows.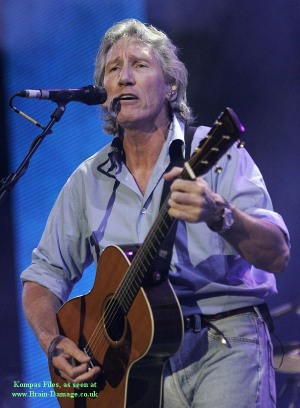 Roger Waters at Live 8
(exclusive to Brain Damage)
Firstly, the band line-up, which will be supplemented by Nick Mason for the second half of the Magny-Cours show which will feature the Pink Floyd 1973 classic, Dark Side Of The Moon, played in full (and perhaps extended, going by what various promotors are claiming!).
Here's who will be ably supporting Roger on stage:
Andy Fairweather Low – Guitar

Snowy White – Guitar

Dave Kilminster – Guitar and Vocals

Jon Carin – Keyboards

Harry Waters – Hammond

Ian Ritchie - Saxophone

Graham Broad - Drums

Katie Kissoon, PP Arnold and Carol Kenyon – Backing Vocals
Quite a line-up... one name that might not be familiar to many will be Dave Kilminster. He is a highly respected guitarist, who is currently working with Keith Emerson. It is also interesting to note that Jon Carin will be starting his tour with Roger, just after finishing David Gilmour's. A busy chap!
Turning now to ticketing, and tickets for the Istanbul show go on sale next week, through Biletix.com - although exactly which day isn't clear yet.
Finally, the tickets for Roger's Athens, Greece show were released today (27th March) for personal callers to the box office, and their price is 50 euros presale, 60 euros if you buy them on the day of the show, and 100 euros for the VIP tickets. The tickets cannot be bought online yet...
Our thanks (as ever) to Roger's manager for his help...and to Okan DOGU for the Istanbul ticketing info, and George Kargiolakis of pinkfloyd.gr for the Athens ticketing info.