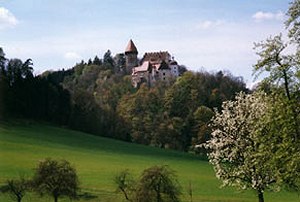 Clam Castle/Burg Clam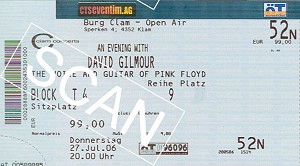 Ticket scan - Andrew Zenker
Concert starts: 8pm (doors open 6:30pm)
Address of venue: Burg Clam, Klam, A-4352 Klam, Austria. MAP
Website: www.burgclam.com/
SET LIST

FIRST HALF: Breathe/Time/Breathe Reprise, Castellorizon, On An Island, The Blue, Red Sky At Night, This Heaven, Then I Close My Eyes, Smile, Take A Breath, A Pocketful Of Stones, Where We Start.

SECOND HALF:

Shine On You Crazy Diamond, Astronomy Domine, Dark Globe, Fat Old Sun, Coming Back To Life, High Hopes, Echoes.



ENCORE:

Wish You Were Here, Comfortably Numb.
COMMENTS
Initial reports arriving say that the return of David and his band to the stage found them on fine form, even if David's voice was reportedly a little croaky at times. The cherry on top of the cake for the already delighted crowds was that David apparently only spoke German to them - a nice touch.
A couple of changes to the set, as a nod to "our old friend Syd Barrett, who died the other week", with Astronomy Domine and Dark Globe (one of Syd's solo tracks) being performed in the second half.
Interestingly enough, David had NEVER played the song before he started his rendition on stage, in front of the 5000 assembled crowd - not even in rehearsal or in the soundcheck! Despite this, he performed a great version of the track, with the crowd and the rest of the band giving him enthusiastic applause at the song's conclusion...
The band now move to Munchen for tomorrow night's show at Konigsplatz. If you are going, enjoy it and tell us all about it!
All pictures on this page thanks to official photographers Ivan Dzurek and Fifo.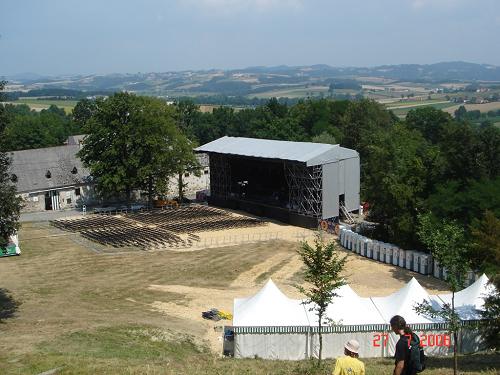 SHOW REVIEW
By BD contributor, Ivan Dzurek
It was a truly mesmerizing experience. From start to finish, this concert was the biggest thing that ever happened in my life. When me and two of my friends arrived after a very long trip from Bratislava, Slovakia to Klam, we were already tired. But the excitement washed all that away. The stage was all busy with soundchecks, and we were among the first ones there. There, under the Clam Castle, we knew something big awaited us.
When we (my group and a few fellow Slovaks) were hurded away from the stage to the gates, the long wait began. Slowly, people began to show up, and by 6:00 pm, a crowd was already waiting. Then a miracle came. David himself came to do a little last minute soundcheck, singing parts of Astronomy Domine, On An Island, and A Great Day For Freedom. We all waited inpatiently for the moment when they let us in.
That came at 7 o'clock, and we all started a mad dash for good places near the stage to stand as close as possible to David. Me and my two fellow fans had a fabulous view. The show started when the sun was still hanging over one of the hills, and so the lights weren`t as intensive, although still very cool. The show opened with the opening of the Dark Side of the Moon, and continued with Time and the whole On An Island album. The first half was totally amazing, with David playing an incredible vary of instruments, including the sax.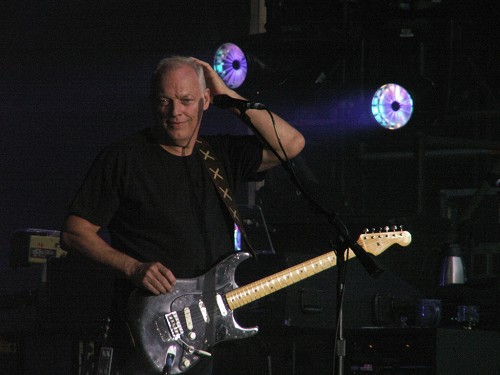 After a 20 minute intermission, the show moved to its second half. Now completely dark, the lights on Shine on you Crazy Diamond were totally incredible, as was the saxophone solo and David singing the good old Remember when you were young...line. Astronomy Domine blew us away, an incredible psychedelic experience that I have never seen before. Dark Globe was very emotional now that Syd has passed, and so was Fat Old Sun, which David dedicated to Barrett. Coming Back to Life was as good as ever, and as soon as the bell started ringing on High Hopes, I thought I was in heaven. But the best was yet to come.
Ding. The first tone of Echoes had the crowd cheering. Ding. Rick Wright starts his thing, David joins in, the 70s are BACK!!! I feel like I am standing in front of the boys in Pompeii. I don't know how long was this live version of Echoes, but was at least 12 minutes, and it was the best thing ever. Beyond heaven. Absolutely devine!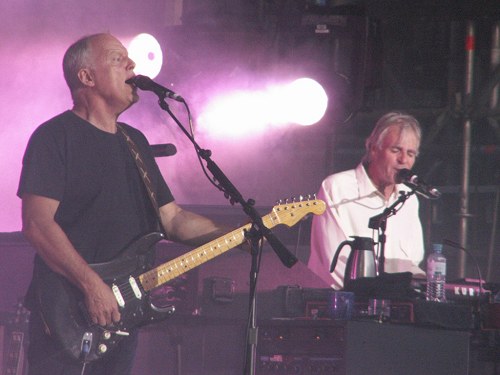 The two encores were pretty much predictable, but wanted, of course. Wish You Were Here was very emotional, and what ever tears it may have caused were totally wiped away by the out-of-this-world performance of Comfortably Numb. I definitely wasn't numb at that point! Cheering like wild, I wanted the show to go on for ever. Alas, it didn't. But David's utterance of "Thank you very much indeed" was a great ending to it all.
SHOW COMMENTS
By BD contributor, Ladislav Slach
Sorry, but: terrible and boring.
SHOW COMMENTS
By BD contributor, pp pp
I was at this Gilmour show (or can we call it Pink Floyd show?) too and for me this was just an example of timeless music. Fantastic concert.